Discussion Starter
•
#1
•
Meet, Gadget, post her eye removal.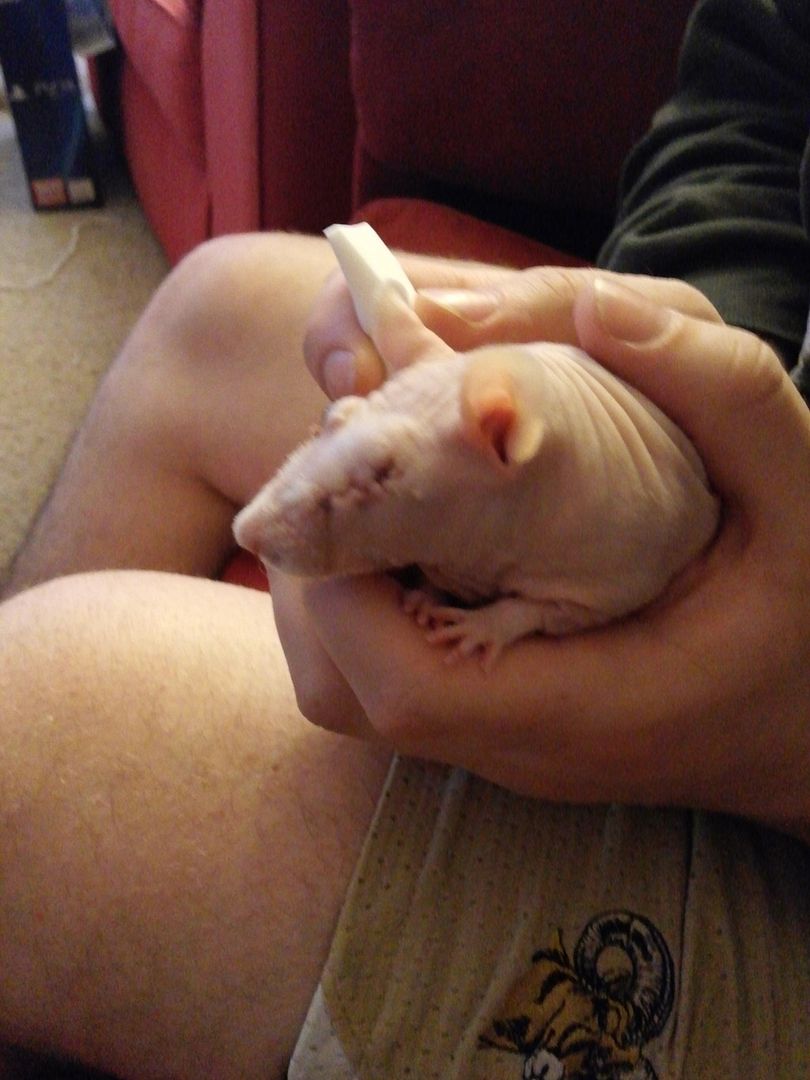 She ripped out some of her incisions, so now they gave her a cone.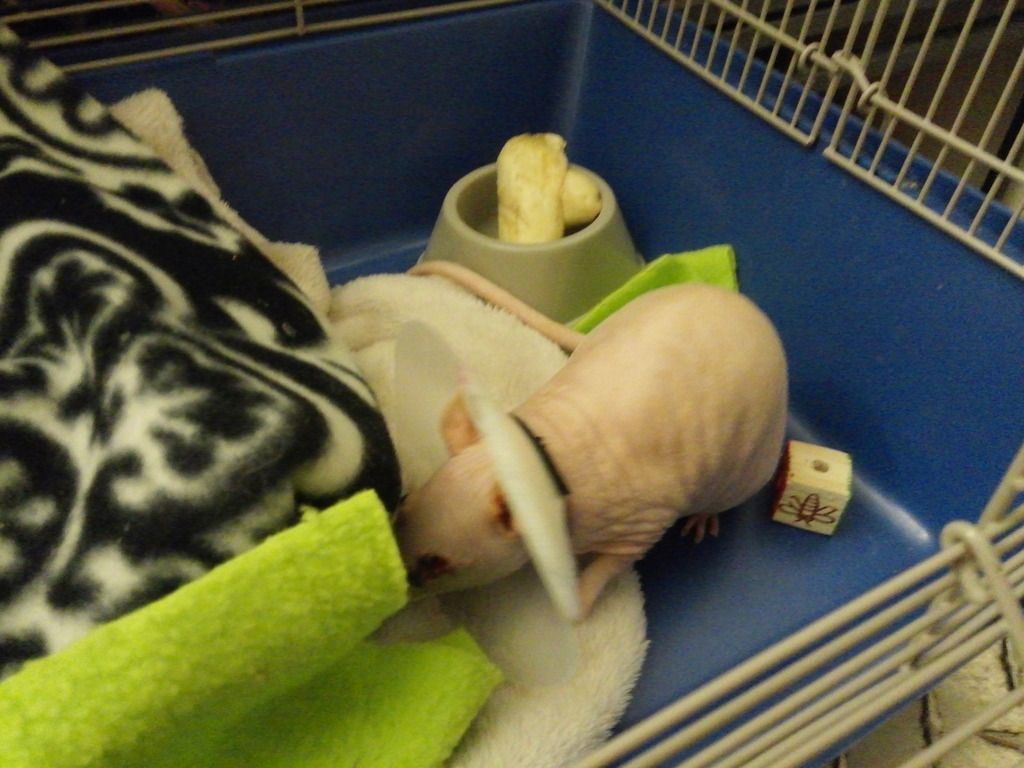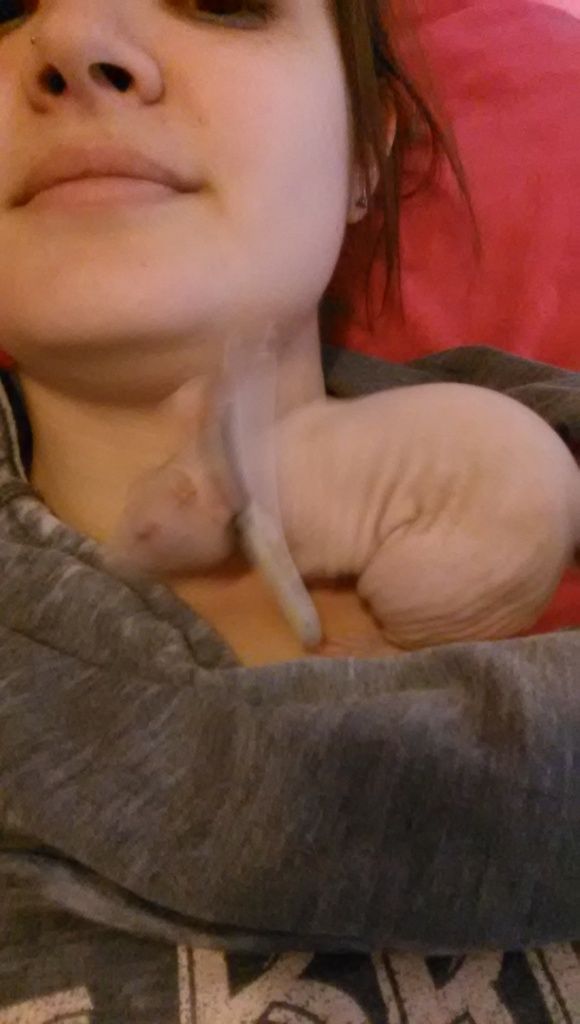 She makes these really sad guinea pig/ puppy sounds. We take her out every day for play time, and remove the cone. We figure that with one of us watching, we can make sure she leaves the eye alone. We also bring out the other girls so that they can groom her and interact with her, cause we know they miss her and she misses them. My boyfriend is itching to put her back in with the other girls, and no cone, but I'm still worried that they eye hasn't healed enough. In the meantime, we're trying to give her all the love we can, but she's still so sad looking.