Discussion Starter
·
#1
·
Does anyone else take advantage of the season to force your rats to look pretty?
Time to post your pics!
Here are mine;
The gorgeous Lily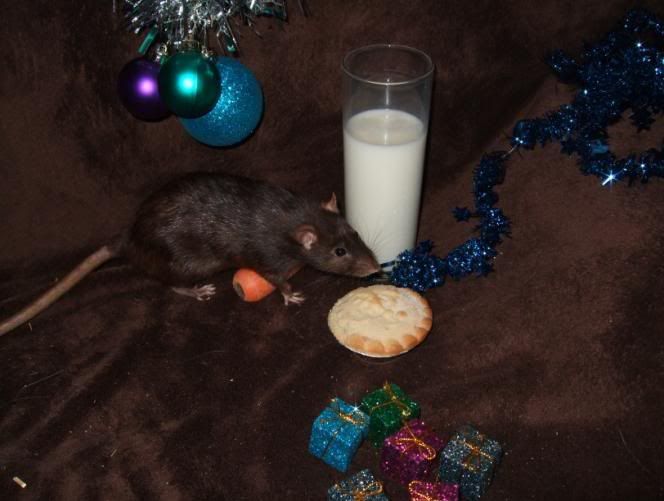 And Kitty the chicken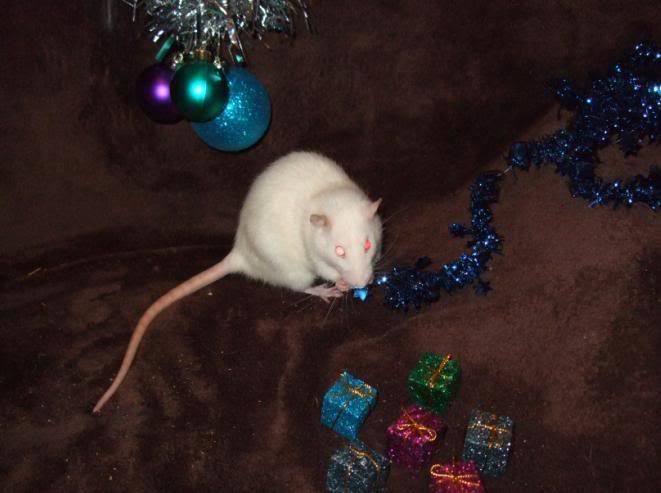 Jennie - choc drops were used as bribes for sitting still if the mince pie didn't work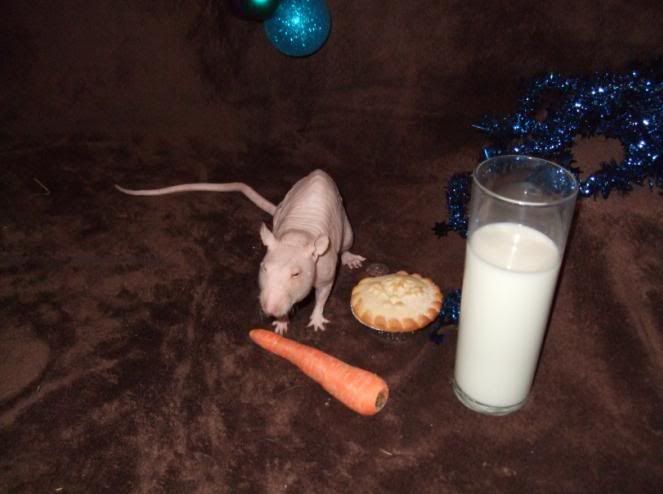 Jake - "Keep the **** carrot, Rudolph!"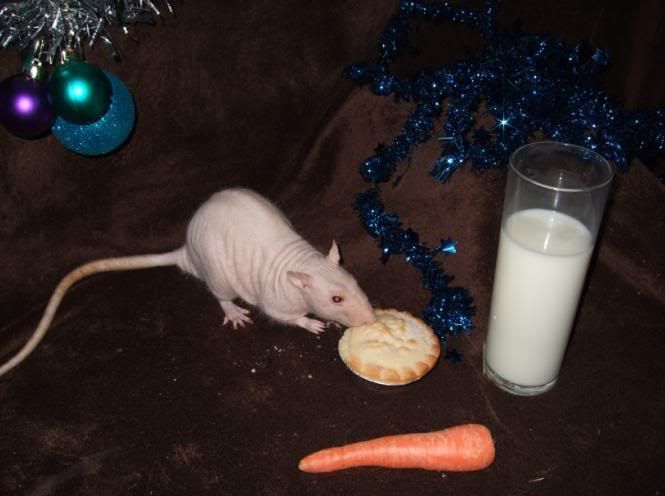 Jack
Ivy - I absolutely love the colour of her coat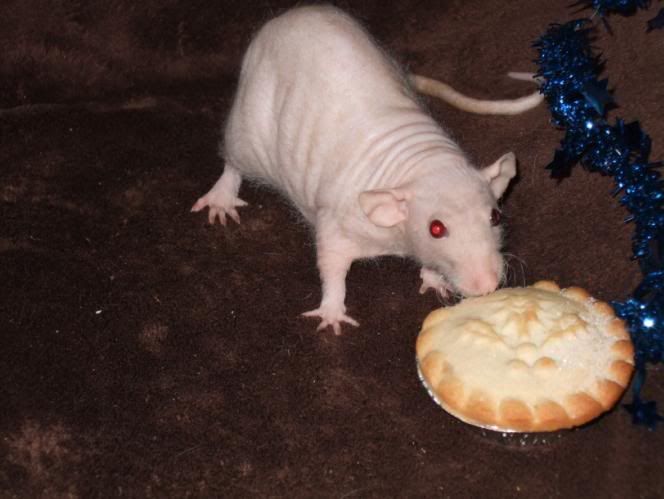 Gus - if Kitty's a chicken, Gus is a christmas turkey! Scared of everything lol
Daphne - showing off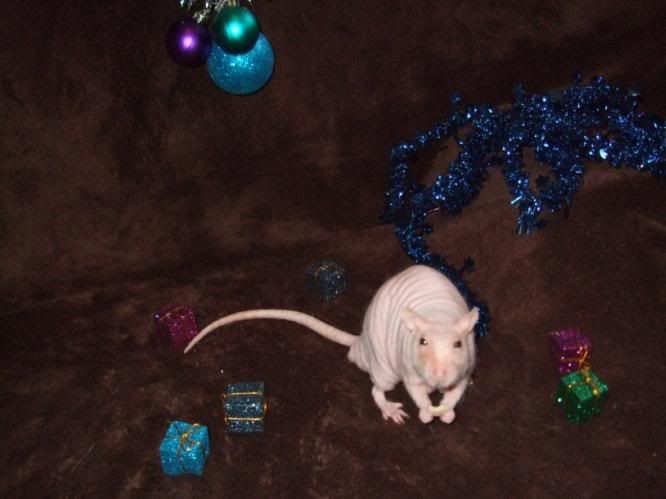 Ben - looking oddly cute
normally he's not so nice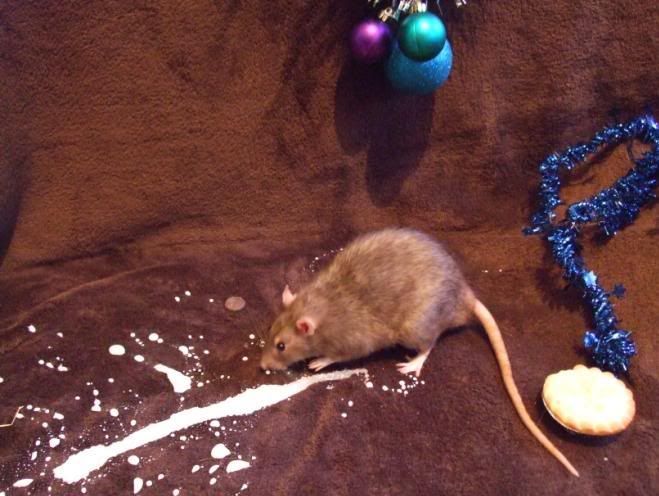 Andy - the little bugger spilt the milk!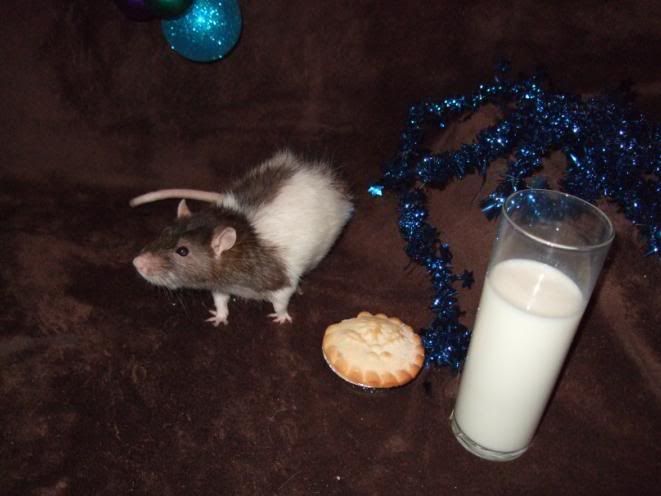 Ritchie - aka mange boy - looking good with his newly grown coat huh?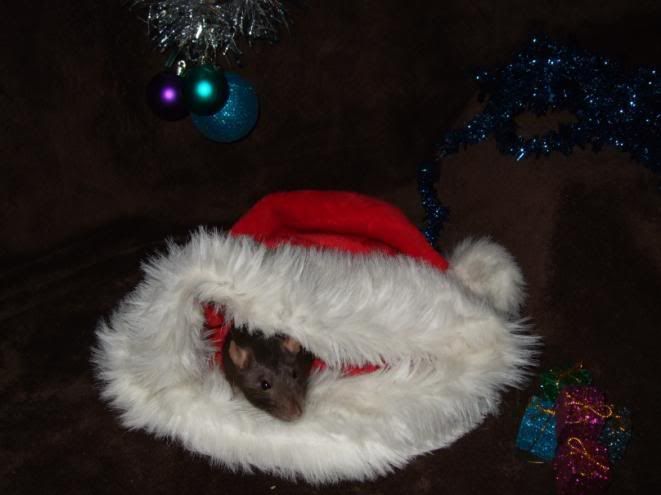 Niki - so much for cat in the hat - this is Rat in the Hat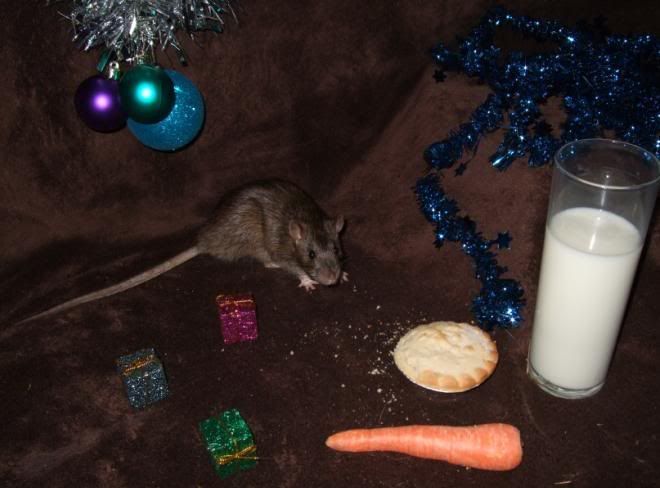 Max - she's getting so big *sniff* not a baby any more
My poor old Katie - it's a bad day for her today, so she's not looking so hot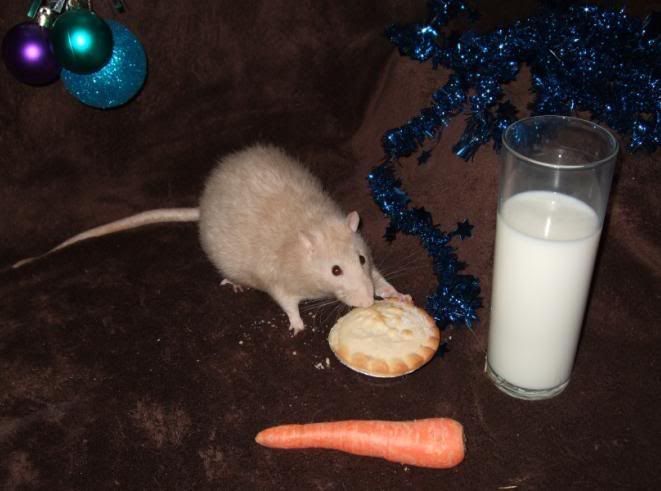 And fat LouLou! lol
In case any of you wonder, it's tradition in my family to put a glass of milk and mince pie for santa claus and a carrot for Rudolph on the windowsill on christmas eve lol
Ok, now your turn